Service
Wulff & Umag with its decades-long experience provides you with an extensive service of industrial boilers (200kW-100MW).
Our service engineers are available for you 24 hours a day. They guarantee a quick reaction to any requests.
Our service includes:
Service of boiler plants and firing systems

Dimensioning of new plants with a firing capacity of 300kW - 20MW

Preparation and support of licensing procedures

Preparation of individual maintenance agreements and inspection checklists

Coordination of sub suppliers, like software engineers and burner suppliers

Commissionings

Emission measurement

Technical support

Employee training
…including third-party systems!
Full-service maintenance contracts
Tailored service according to individual needs
Once a product is delivered, our customer service is not over. Regular maintenance, fast repairs and consulting by our experts belong to the after-sales service. We offer you tailored maintenance service contracts according to your individual needs. On demand we are also able to offer long term service contracts, which define inspection intervals with coordinated service activities and regular controls for energy plants and components.
Comprehensive controls and preventive service of:
Boiler plants and combustion systems

Water treatment plants

Control, regulation and safety devices

Insulations and refractory

Further auxiliary systems and components

Boiler accessories
With these measures you achieve an optimal care for your plant and damage resulting from missed inspections can be avoided. Furthermore, an early discovery and elimination of problems and negative trends is possible.
As far as possible, technical help is given by phone and – if the plant is equipped accordingly – via online service with data transfer. If desired, a remote supervision of the plant can be implemented. Furthermore, we offer the possibility to run your plant with our experienced staff if your own operators fail or other problems with your personnel occur. So the operation of the plant and the safe energy supply of your production are ensured. And this covers not only our own products, but also boiler plants from other suppliers.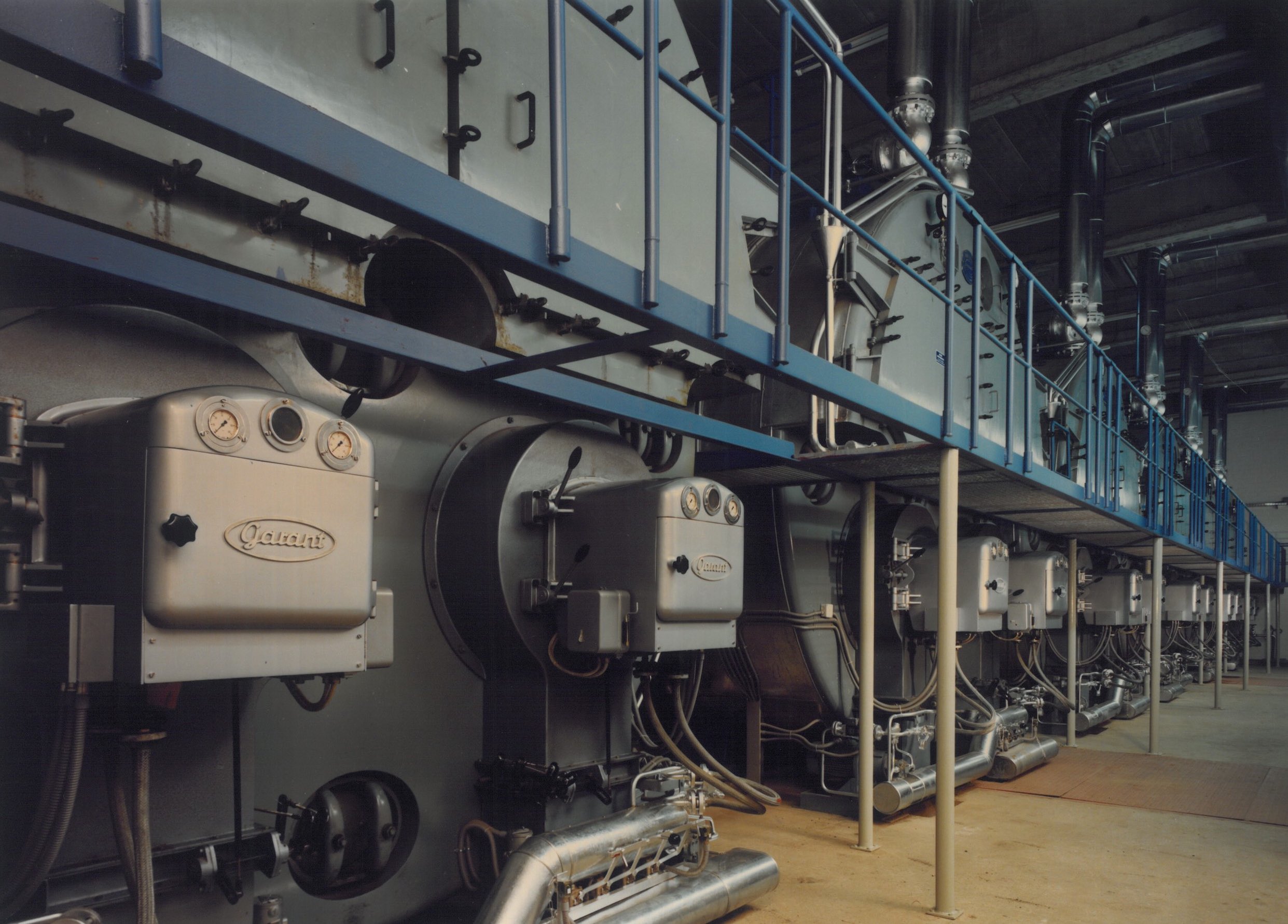 Service and maintenance
We support you 24/7
Even if products were manufactured by a third-party, we carry out all necessary repairs for you. If spare parts are needed, we can normally provide them within a short period of time, or produce them in our factory in Husum (GER).
Typical repair cases:
Work on flame tubes and smoke tubes of shell type boilers

Welding and repairs of pressure vessels

Damage on membrane type walls and heating surfaces of water tube boilers

Cracks and other failures on air and exhaust gas ducting

Leakages in the water / steam cycle

Problems with firing systems, pumps, fans and other auxiliary systems
We generally advise our clients to order a package of spare parts and consumables to ensure fast repairs and maintenance works. Further, at our headquarters in Husum there is a stock of standard parts available. Through our long term partnership with proven sub-suppliers, we additionally have the possibility to provide quick spare part supply if needed. It would be our pleasure to recommend an individual spare part package for your plant.
Necessary inspections, for example wall thickness measurements, endoscope checks and revisions on pressure vessels are performed in cooperation with the relevant authorities.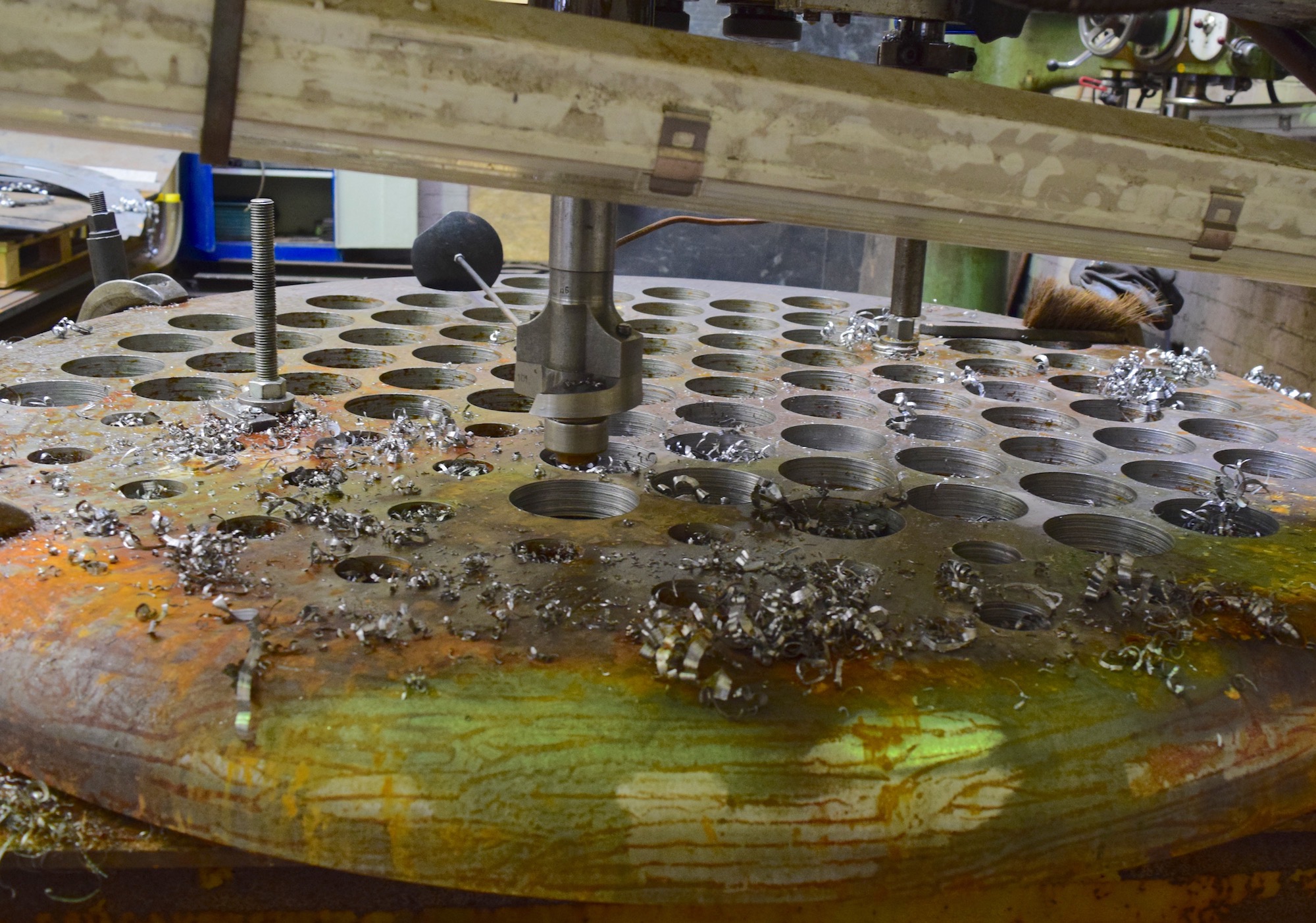 Trainings
We show you how your plant works
Our commissioning engineers and technicians are the perfect contact persons for the complete process engineering and function of the delivered boiler plant. Due to many years of experience with various boiler types we can offer trainings for your personnel. During the trainings your staff will get familiar with handling and operation of the plant and learn to react quickly and properly in any situation. Wulff&Umag trainings – both for brushing-up of security related knowledge and for training new employees.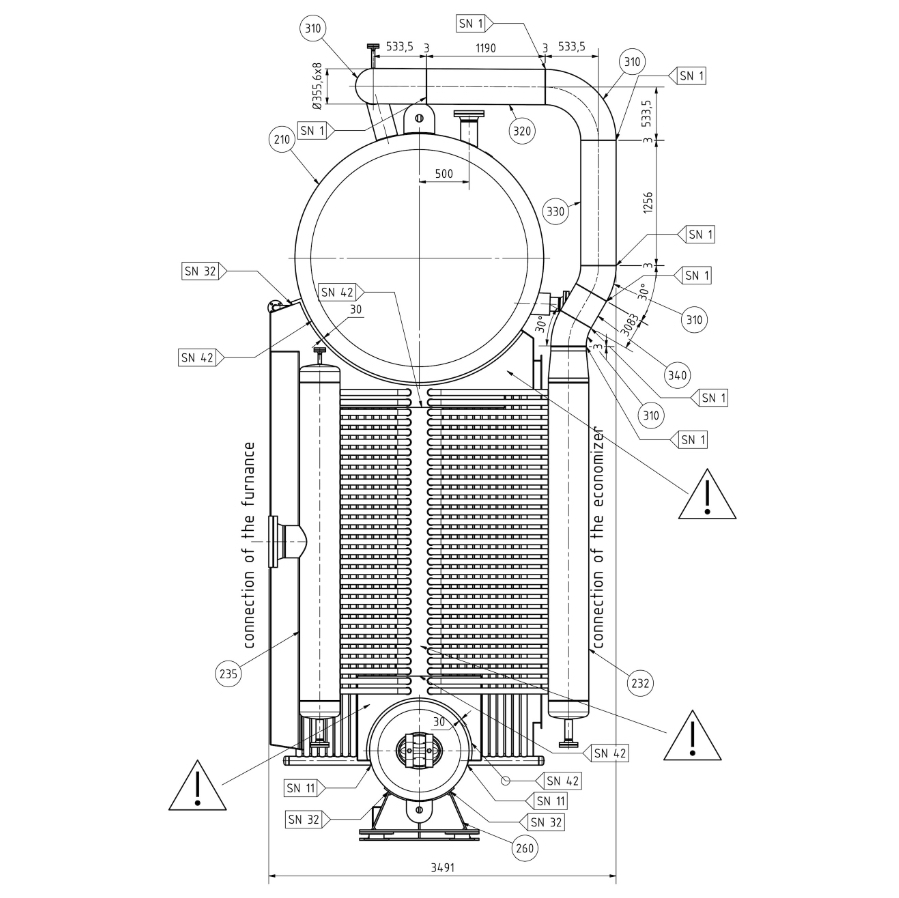 Projecting and distribution
We share our experience with you
We support you with the design, programming modernisation and commissioning of your system. We draw on our experiences with a wide range of components of various manufacturers. Our expertise helps us find the perfect customised solution for each client.
We focus on:
Design, distribution and commissioning of shell boilers including the auxiliary equipment for hot water and steam applications (300kW - 20MW)

Engineering and manufacturing of pressure vessels, heat exchangers and waste heat recovery systems

Restructuring and modernisation of control systems and firings

Improvement in operational availability and economical efficiency